Owens Construction is one of the top remodeling contractors in our local area because of our decades of experience, unparalleled design work and great customer service. Our design/build services can make the kitchen of your dreams a reality. In today's post, we will give you tips to help you save money when remodeling your kitchen.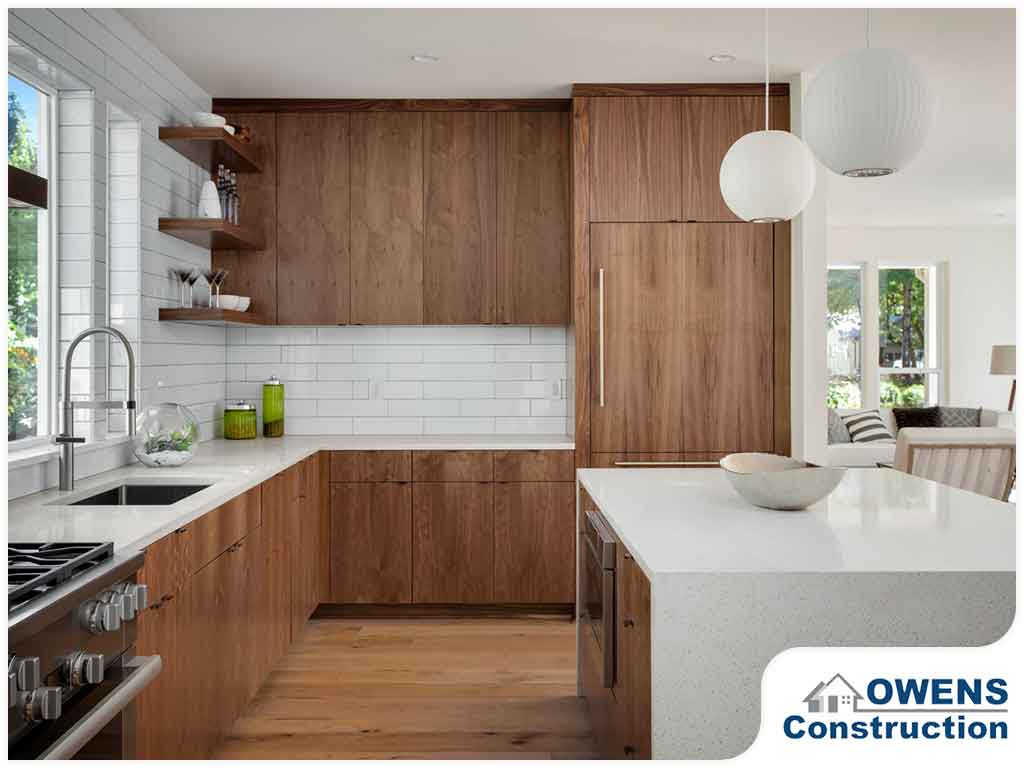 Hire a Professional Remodeling Company
We strongly recommend hiring a professional remodeling company to help you plan your kitchen remodeling project. A designer can save you significant amounts of money in the long run. They won't make any costly mistakes and they know how to optimize your budget. If you have a certain remodeling goal you want to achieve, chances are they know how to achieve it in an affordable way.
Paint Your Old Cabinets White
New cabinets are some of the biggest expenses in a kitchen remodeling project. Fortunately, you are in luck if your current cabinets are in good shape. As a kitchen renovation expert, we recommend painting your old cabinets a bright white. White does wonders for outdated cabinets and can make them look new. For best results, replace the old cabinet hardware with new ones.
Don't Go Crazy With the Backsplash
The kitchen backsplash is one of the most visible and important parts of a kitchen's design. Unfortunately, a new backsplash can be expensive. Fortunately, you can simply shorten the backsplash a bit by stopping at the areas where the walls meet. This will ensure that there are tiles where it's visually and functionally important.
As the leading home remodeling company in our area, we are known for expert craftsmanship and detailed designs and written specifications. We will work closely with you to help you achieve your remodeling vision. Call us at (614) 230-0994 to learn more about our services and products. You can also ask for a consultation.