The Owens Construction Team
From Humble Beginnings
Owens Construction was founded in 1982 by Bill and Betsy Owens. Betsy and Bill started working in the remodeling industry in college by doing odd jobs. This evolved into a local construction company based in Worthington, OH. Bill and Betsy understand the value of hard work and what is asked daily of their field staff. They built the current staff slowly and deliberately, always reinforcing the team approach to serving clients.
Expert Home Renovation Contractors
A company is only as good as its team. Without a solid design and construction team, work will suffer, deadlines will be missed and the finished product won't stand the test of time. At Owens Construction, we believe in investing in our workers, which is why so many members of the Owens team have been here for years.
After we hire them, we work with our home renovation contractors so they continue to grow professionally and contribute to the overall effectiveness of the company. We encourage our staff to problem-solve issues on their own, allowing them to contribute and prosper. At Owens Construction, everyone has a say and a vote, and we empower our staff to take charge.
Benefits of Working With Our Team
Owens Construction is a small company with big credentials and a proven staff that will work hard to find you the right solutions for your unique situation. When you work with our team, you benefit from:
Our energy and creativity.
Our expertise in the latest design trends, structural engineering practices and product specifications, including green building, energy efficiency and conservation.
Modern design elements and construction practices.
A project seamlessly designed to complement your home and neighborhood.
Our construction professionals and trade partners produce quality results and will respect your home and family while they work. We carefully select our subcontractors and establish long-term working relationships with them. This ensures that you will receive excellent results you will be proud of for years to come.
Contact Us Today
Owens Construction wants you to feel a part of the remodeling process. Whether you are dealing with our Lead Remodeler or one of our designers, we'll answer all your questions and walk you through what we're doing. Learn more about our services by calling us at (614) 846-1149 or by filling out our online form.
Our Team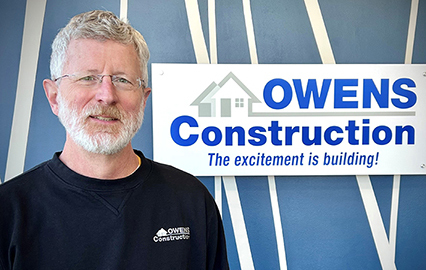 William W. (Bill) Owens
CGR, Founder & President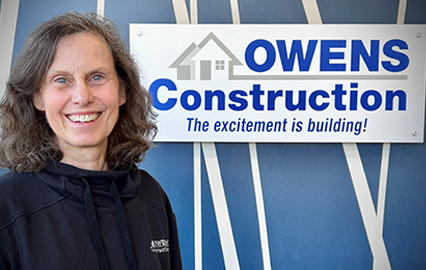 Betsy Owens
Vice President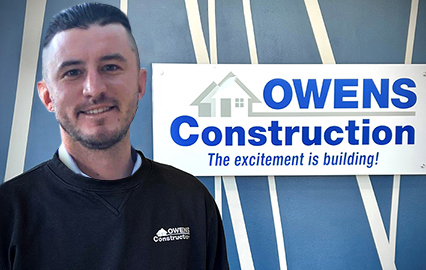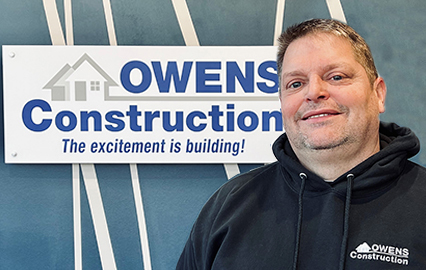 Chris Zweydorff
Lead Remodeler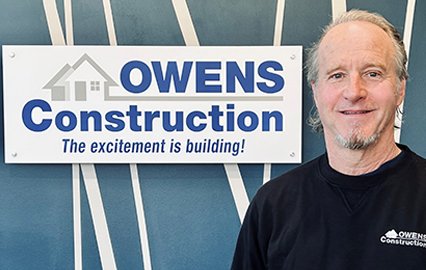 David Holmes
Lead Remodeler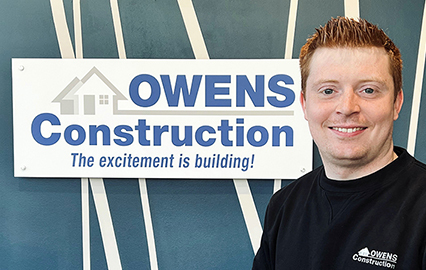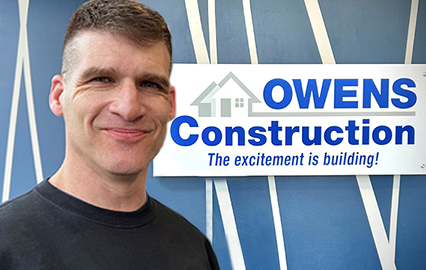 Mike Sheridan
General Manager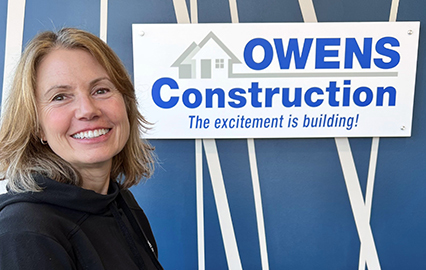 Pam Shisler
Cruise Director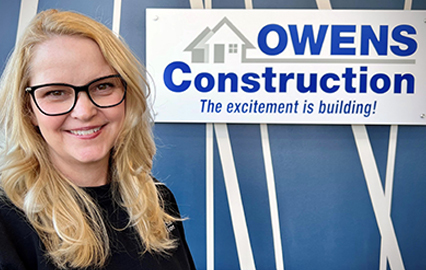 Rebecca Burdock
Office Manager