If you feel like your home could use a little more space, one of the things you can do is remove one or more walls to create an open floor plan. But wait–this isn't as easy as picking out one wall and proceeding with the knockdown. You'll have to make sure that the wall isn't supporting, or contain, something extremely important. Owens Construction, one of the top home remodeling contractors in the area, explains what a load-bearing wall is and how you can check for one.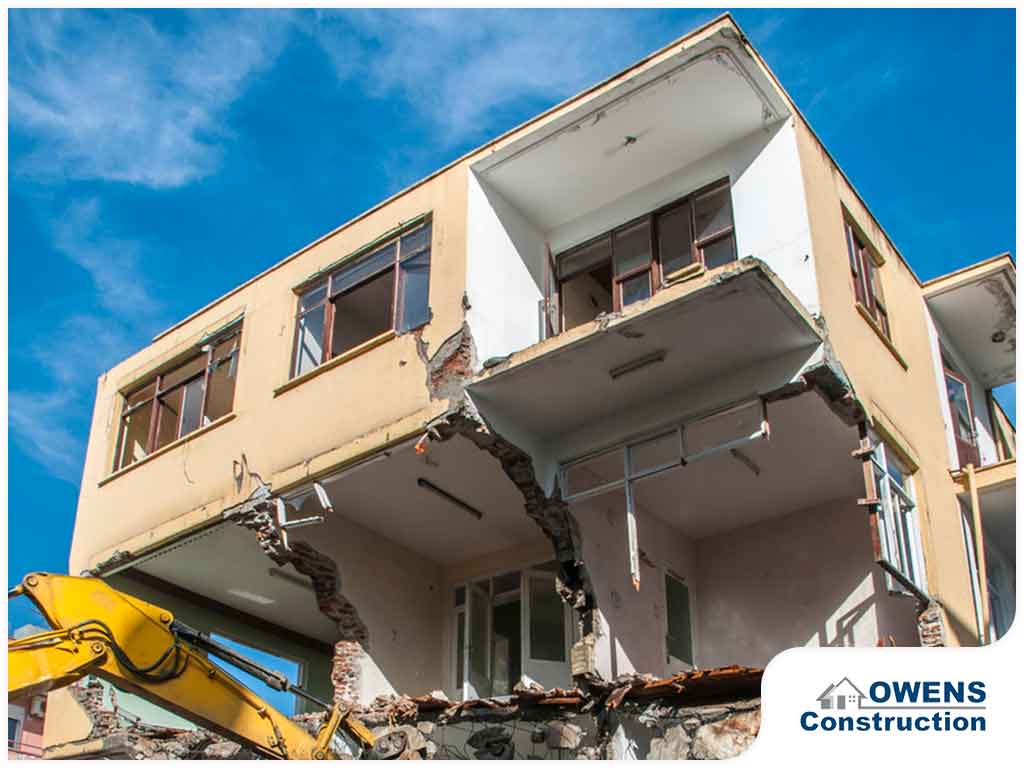 What Exactly is a Load-Bearing Wall?
This refers to a wall that supports the weight of a floor or roof structure above. A load-bearing wall can affect the safety and structural integrity of your home and that's why it is crucial to always check. Fortunately, that's relatively simple to do. Here's how you can tell if the wall you're planning to knock down is load-bearing:
Check your blueprints
You can just consult your home's original blueprints if you still have them. They'll tell you which walls are load-bearing (usually marked with an 'S' for 'structural') and which ones aren't.
Examine your basement
Does your basement have steel beams or joists and there's a wall that runs crosswise to them? This particular wall is most likely load-bearing. On the other hand, walls that are parallel above the joists are most likely not load-bearing.
Assess your foundation
Walls or beams that are directly joined to your home's foundation are load-bearing. This is true even for home additions, where previous exterior walls (which are load-bearing) are now used as interior walls.
Other considerations when removing a wall
You also need to consider how the adjacent floors and walls will be affected by the removal of a wall. Are the ceiling heights in the adjoining rooms the same? Are the flooring materials consistent and how will you infill the portion of the floor that is exposed by the removal of the wall? More importantly, there could be plumbing, electrical or HVAC enclosed within the wall you want to remove. If you want to be absolutely sure, you can just turn to a reliable general contractor like Owens Construction for a comprehensive inspection.
Opening Up Space in Your Home
When aiming for an open floor plan, it's always a smarter idea to leave the planning and building to a pro. Owens Construction, in fact, can help you with this. You can call us for a consultation, schedule a meeting and you can tell us your specific design needs. We have been in business since 1982, helping homeowners realize their dream living spaces with our exceptional design/build services.
Look no further than Owens Construction, one of the leading home improvement contractors, when in need of high-quality remodeling solutions. Whether the project involves knocking down walls or not, we'll make sure everything runs smoothly and safely, from start to finish. We proudly serve homeowners in Worthington, OH, and the nearby areas. Call us today at (614) 846-1149 or fill out this contact form to get a free estimate.