Home remodeling can be stressful, especially if it's your first time planning for one. Being well-prepared will help you complete your project with less fuss.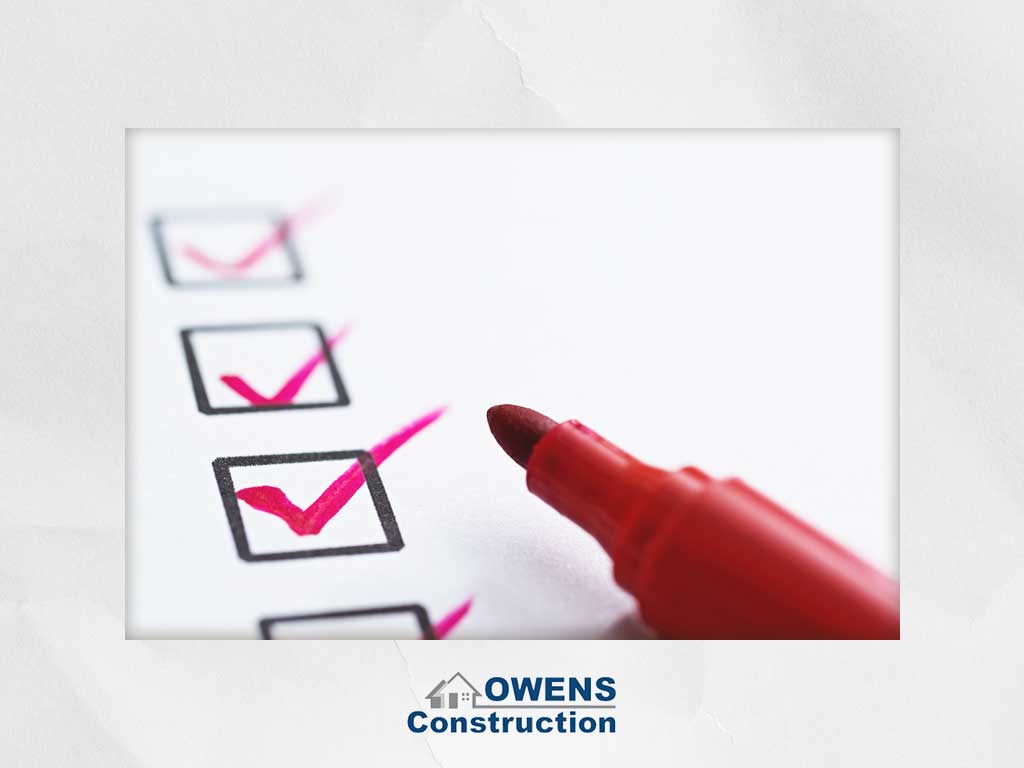 Find out what should be included in your renovation checklist from your leading home remodeling company, Owens Construction.
Needs vs. Wants
The first step in planning your home remodeling project is by making a list of the things you need and want. Decide which part of your home requires the most attention and what can be done later.
Budget 
After that, you have to determine your budget. Get a rough estimate of your project. It's recommended to keep at least 10 percent of your remodeling funds for unexpected expenses during the construction.
Timeline
Create a timeline for your project. Determine when you need the construction to be completed.
Search for Contractor
Ask your family, friends and colleagues about the remodeling contractors they have previously worked with. Research about these contractors, read reviews online and ask for referrals. Aside from calling their past clients, get in touch with the building inspector and ask if there were complaints on file for the contractors. Make sure that the contractor you're hiring is licensed and insured.
Permits
Call your local building inspector and ask about the zoning regulations in your area and which projects are allowed. Consider any homeowner's association specifications on exterior design elements.
Household Arrangements
Plan where you'll store your things when the construction begins. Will you be staying at home during the renovation? Certain projects may require evacuation, such as roof remodeling, wood flooring refinishing and any construction that involves more than half your home.
Choose a trusted remodeling contractor like Owens Construction to make sure your home is in safe hands. Our team specializes in bathroom and kitchen renovation. Plan your home improvement with us today. Call us at (614) 230-0994 or fill out our online form to schedule an appointment.