It may sound counter intuitive, but there are benefits to having your home remodeling or home additions done during winter. In today's post, the home renovation contractors at Owens Construction share insight on why you should consider having your remodeling projects done this coming winter season.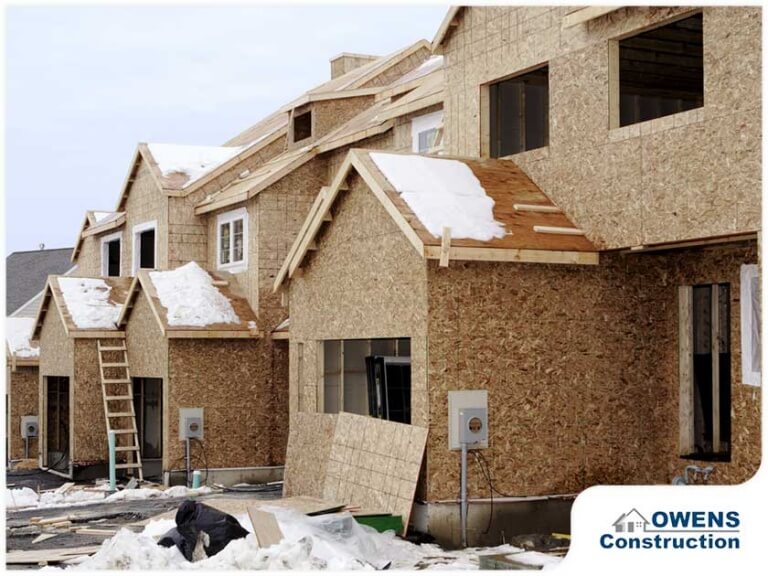 Benefits of Remodeling In Winter
Perhaps the greatest benefit of winter remodeling is you're getting it done during off-peak season. Spring and summer are the busiest seasons for contractors and builders because everyone else is getting their remodeling and home repairs during these seasons. This means you'll either have to finalize your plans and book a slot really early to get the dates and remodelers that you want.
Home remodeling companies aren't as busy during winter, which makes it easy to plan your projects and still book a good date even on short notice. Organizations in charge of paperwork and permits wouldn't be as busy during winter, so there will be fewer chances of delays as your project moves from one stage to another leading to its start date.
You'll also be more likely to get the materials that you want for your project. The demand for building materials isn't as high during winter, with fewer people having their projects done during this time. This means better availability and favorable prices.
Common Winter Remodeling Concerns
Winter remodeling is, for most people, an unusual project to undertake. It only follows that there will be concerns about it. Ventilation during remodeling and construction is perhaps the most common concern, seeing as people tend to keep their doors and windows shut during this season. The solution to this is simple: remodelers take the same precautions to protect your home and use forced-air systems to keep fumes and dust from accumulating indoors.
Another common concern is whether the materials will provide the same performance as those installed during summertime. For instance, wood expands and contracts depending on the season. We remodelers counter this by using "winterized" materials, as well as taking into account material expansion and contraction when building using these materials.
Owens Construction is one of the leading remodeling companies serving the northern Columbus area. Give us a call at (614) 846-1149. You can also fill out our contact form to schedule an appointment.