Dining in a visually appealing and comfortable space in your home can make you enjoy your meals better with the company of friends and family. Apart from the dining room, however, there are other places in your home that can be turned into a lovely and practical eating area. Today, Owens Construction, one of the home improvement contractors in the area, shares some tips to consider.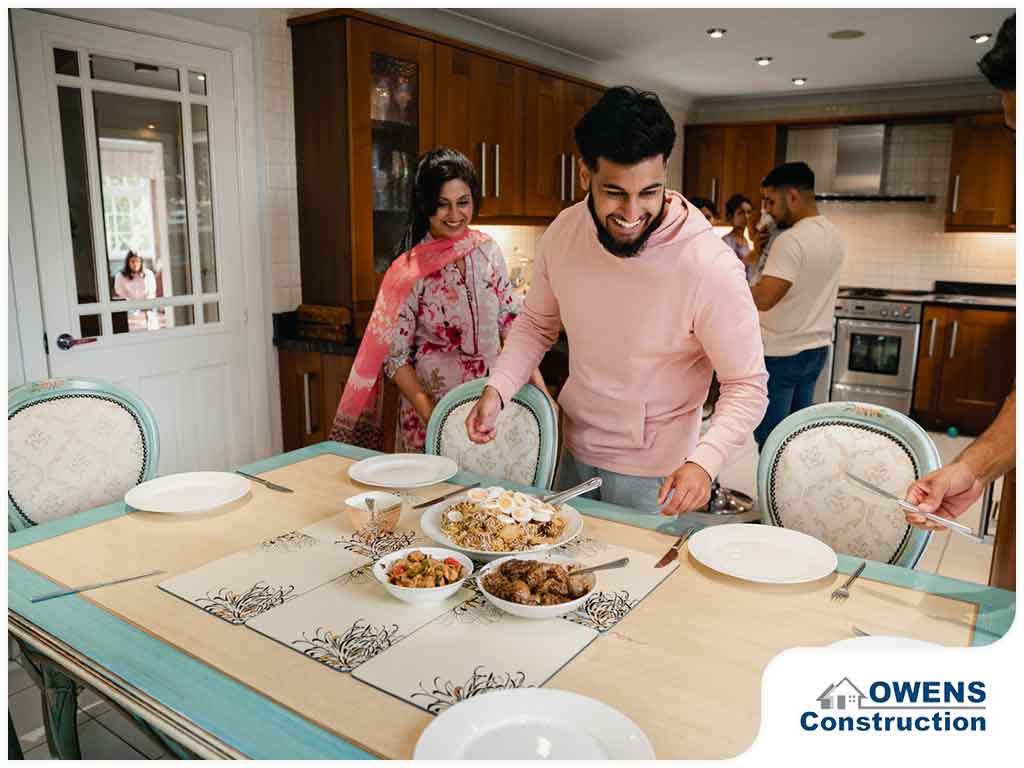 Turn Your Kitchen Island Into an Eating Area
One of the best ways to make your kitchen island highly functional is to extend it to create an overhang. With a row of steels underneath that overhang, you get to establish it as a casual and pleasant eating area. Planning to host dinner parties or holiday get-togethers? Those seats by the kitchen island allow you to socialize with friends or family members while you cook and prepare meals.
Choose Furniture That Fits Your Space
The right furniture pieces and their arrangement within your eating area should be based on your style of entertaining and the room's dimensions. Start by measuring the space and determine how many people can sit comfortably around the table within that space. Round tables with pedestal bases allow friends or family to crowd around. Rectangular tables, meanwhile, impose certain limits. Work with a general contractor to help you in this aspect of designing your eating area.
Incorporate a Breakfast Nook
Placed just off the kitchen, a breakfast nook is a cozy spot where you can have informal meals away from the messy work core. To maximize existing space, you can utilize bay or bow windows installed in your kitchen. The deep sill area can be used as additional seating for your breakfast nook—just move the table near it, add a few chairs, and you are good to go.
Owens Construction is one of the top kitchen and bathroom remodeling contractors in the area that offers design/build services. This means that you'll get better management and efficiency since you only have to deal with a single vendor. Our teams work seamlessly together, coming up with the most cost-effective solutions for your home.
Call us today at (614) 846-1149 or fill out our contact form to get started with your project.