During house renovations, many homeowners choose to live elsewhere—whether in a nearby hotel or a family member's place—in order to avoid the loud drilling and hammering noises. However, there are some people who do not really have a choice but to stay in. Plus, living somewhere else can add more costs to an already expensive venture of remodeling. But this is not a problem. Here are some tricks and tips to help you coexist with your remodeling contractors safely and peacefully: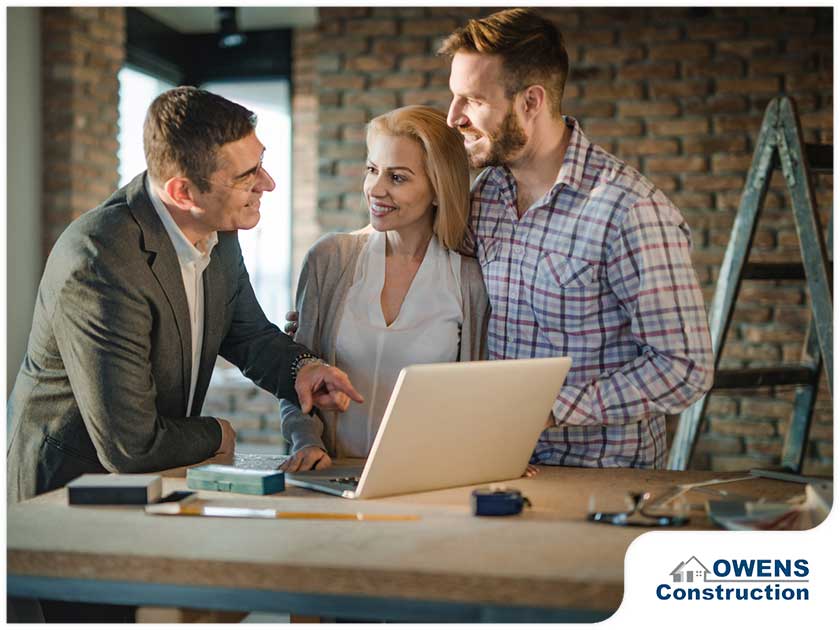 Keep the Doors Closed 
Make sure that all interior doors behind you are closed all the time. This task can be pretty exhausting, but it will manage to prevent dust and dirt from entering your rooms. You may also cover the pathways that lead to the area that is being remodeled with self-adhesive plastic to make the clean-up process in the end a bit more bearable.
Minimize Trash 
Keep a strict rule about handling trash bags and how to dispose of them. Not only is clutter on the ground unsightly, it also poses a trip hazard for people residing inside your home. It is typical for a home remodeling company to deliver new equipment and materials to your home as the project is going on, so remember to keep your pile of packages at a down low by clearing up your trash every now and then.
Utilize Protective Films
A good contractor will lay out protective films around the area on day one of the remodel. This practice is a sign of professionalism since they are protecting your belongings from getting dirty, tarnished and painted on. Keep an eye out for the condition of these protective films to ensure that they are not ripped and still doing their purpose.
Optimize the Process
Make sure that other rooms in your home are in livable condition. You can do this by keeping what your contractors need in one specific location as much as possible. In addition, if your home is going through a kitchen renovation, ensure that you have a specific area in your house where your family can eat and drink. This also goes for your construction builders on-site, so they remain comfortable and attended to.
Planning on transforming your current home into your dream sanctuary? Owens Construction is here to assist you. Our company offers a wide range of professional remodeling services, such as home additions, kitchen and bathroom remodeling. Call our team at (614) 846-1149 or fill out our contact form to start a conversation with one of our specialists.