Working from home allows you to experience real comfort and efficiency. However, if it is too casual or not different from the rest of your home, the potential to be productive might be lost. You might not get things done the way you do inside the workplace. Therefore, an ideal home office should be a space that gives off an "off-limits" vibe that allows you to separate yourself from the rest of what's happening inside your home.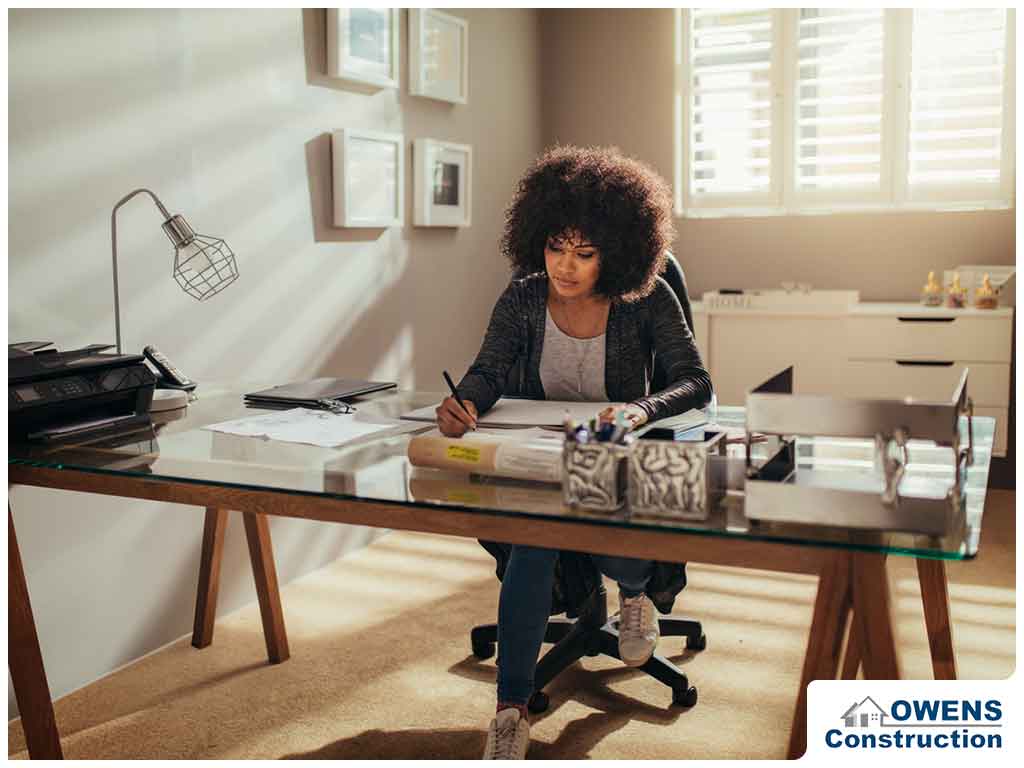 Owens Construction, your leading general contractor in the area, shares the things you need to know when designing your home office.
Questions to Answer Yourself
Before tackling any home renovation work, ask yourself these questions first to determine the elements and features that your ideal home office will entail.
What is the scope of the work that has to be done in your home office?
Will you be expecting clients or colleagues in your home office for meetings?
What are the pieces of equipment and supplies required to do your work?
Your answers to these questions will help you figure out the home office that suits your needs.
Creating Your Home Office Space
It can be a challenge to maintain work-life balance, but it doesn't mean that your work should affect the other aspects of your life and vice versa. Your ideal home office should be a piece of space where you can consolidate all your work. This will ensure your life at work is separate from your life at home.
With the help of local home improvement contractors like us, you can focus on the other important considerations when planning your home office. Lighting, for instance, should combine natural and artificial lighting. Make sure you let in as much sunlight as you can during the day. Combine general and task lighting to help you continue work when natural light is absent.
As far as storage is concerned, see to it that it is enough to avoid any clutter that might otherwise disrupt your productive day. A variety of storage options are available to help you easily find things that you need. Of course, ergonomics shouldn't be overlooked in your home office design. Choosing an ergonomic chair is a good start.
Owens Construction is one of the top kitchen and bathroom remodeling contractors in the area. You can trust us to assist you with your plans to add valuable space to your home. Call us today at (614) 846-1149 or fill out our contact form to request a free estimate.