Much like a bathroom or kitchen renovation, designing a nursery for your baby-to-be can be a fun and rewarding experience. Any space you are working on can be bright, beautiful, and functional as long as you put a lot of creativity and a bit of know-how to it. Here's a closer look at the various dos and don'ts you need to know.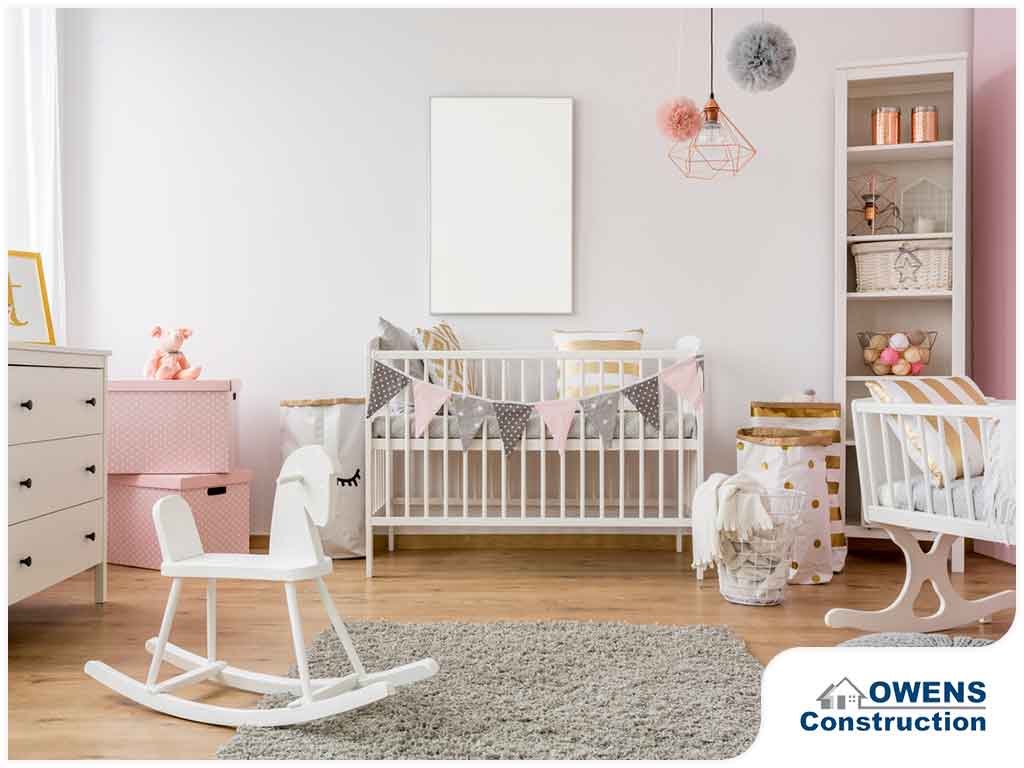 Do Choose a Light Color Palette
Light colors don't just evoke a warm, cheerful feeling—it also makes the room feel brighter and bigger. This is perfect if you are turning a small room into a nursery. In this setting, dark hues won't work since they tend to overwhelm the whole space and also absorb light. In painting the walls and ceiling, make sure they are of the same color or one part a shade lighter than the other to create a vaulted effect. Use a lighter color for the trim or holdings to make the walls look like they are receding from view.
Do Make the Most of the Space
Every inch of space for your nursery counts, so be sure to find ways to create more space. A low, sturdy dresser, for instance, can be turned into a temporary changing station for your infant or toddler. So is a changing table that fits the top of the crib. Ask your local home remodeling company to help you with this aspect of design.
Don't Let a Pattern Overwhelm the Whole Space
If you are planning to incorporate a bold, large-scale pattern, see to it that it is used a handful of times. The design must be a single pattern with a clean appearance, has one or two colors, and offers a lot of neutral space. Break up patterned elements with solid, neutral colors.
Don't Disregard Large Furniture
One or two large pieces of furniture inside a small nursery are enough to make the entire space look bigger. Small pieces are generally a better fit for a small room but expect the nursery to feel cluttered if there are too many of them inside.
Count on Owens Construction for your home remodeling needs. As one of the top remodeling contractors in the area, we provide our clients with unparalleled design options, implementation, and customer service. Our design and construction teams work seamlessly with each other, coming up with the most cost-effective solutions for your home based on your budget and requirements.
Call us today at (614) 846-1149 or fill out our contact form to get started with your project.