Planning a kitchen renovation for the first time can get overwhelming. You have to carefully select the contractor you'll be working with and the materials for your updated space.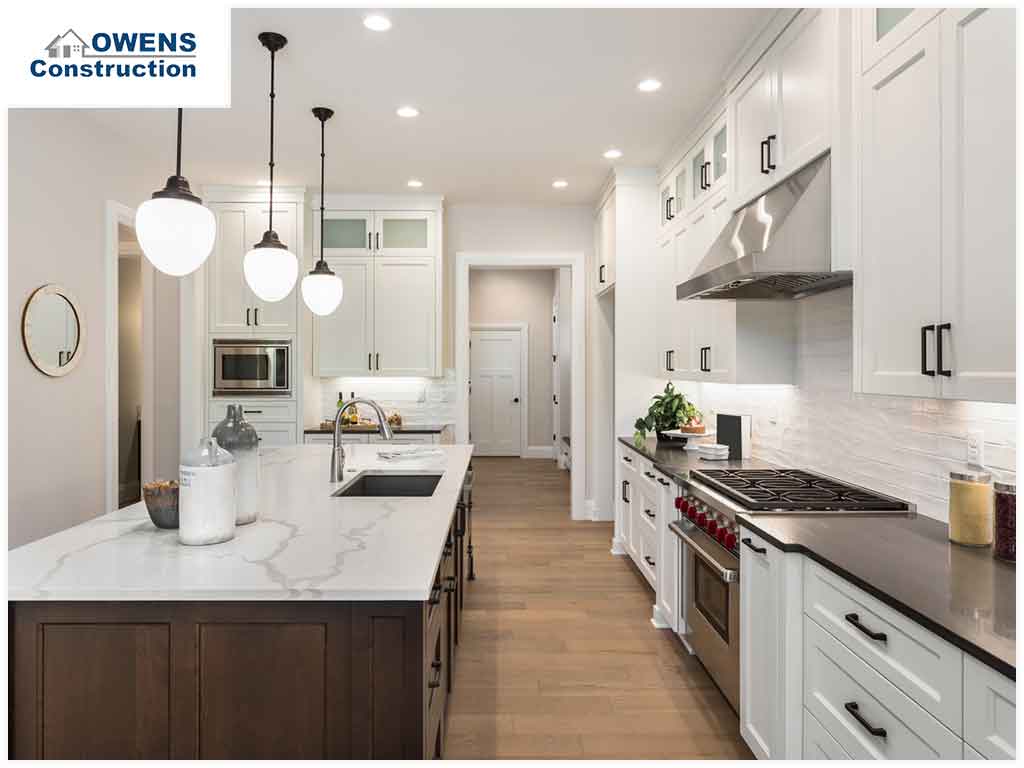 Our experienced kitchen and bathroom remodeling contractors prepared a guide to make learning the basics of kitchen remodeling easier for you.
Before the Project Starts
Create an idea board for your project. Collect photos and designs you can take inspiration from. Know what you want and don't want in your new kitchen. Determine costs, create a budget and don't forget to set aside funds for unexpected issues.
Get estimates from at least three home improvement contractors. Do this ahead of time because good companies are usually booked four to eight months out. Ask for references and contact the most recent ones. Aside from seeing their finished works, visit a site they're working on if possible. This will let you see how they protect and work on renovation areas. You'll also get to see how they maintain the cleanliness of the site.
Planning the Renovation
Know how much space you'll be working on. Ask your contractor to get a detailed measurement of your space. Order cabinet samples early in the project so you can choose the best for your new kitchen.
Consult a kitchen designer to help render your ideas into an attractive and useful space. Your designer will create an initial kitchen design that you can work on together until it reaches a final version.
Your contractor should handle all the necessary permits for your project. It can take weeks to months, depending on the scale of your project and your municipality. Make sure to create a timeline for your project to avoid delays and miscommunications. Order your materials in advance and wait for them to arrive before starting any construction in your kitchen.
The Construction Process
Demolishing your kitchen could take at least a week. It could take around two to four weeks to complete structural changes, such as new windows, walls, or doorways. Utility rough work should be accomplished before installing the drywall and flooring. Expect drywall installation and painting to take around a week and two to three days for flooring installation. The final stage of the construction is when the new products are installed in the kitchen.
Owens Construction is a general contractor, here for all your home remodeling needs. We specialize in kitchen and bathroom renovation as well as home additions. Call us at (614) 230-0994 or complete our online form to learn more about our services.