Any avid home cook knows the flow of movement and workflow efficiency in a kitchen are crucial to getting meals done on time. However, there are no hard-and-fast rules about the best way to organize your kitchen. Most home improvement contractors would recommend applying the design principles of a kitchen work triangle or work zones.
Which of the two is the better design principle? Well, there are no clear-cut answers here—each has its own pros and cons.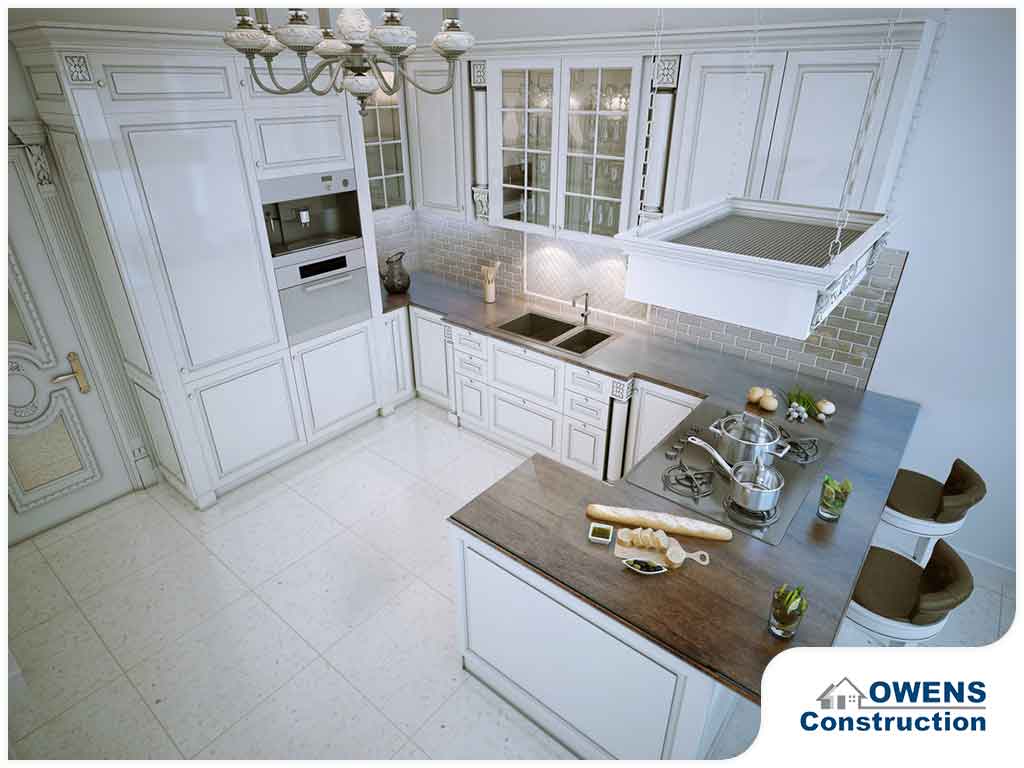 Kitchen Triangle 
Designs that follow the kitchen triangle place the refrigerator, range and sink about 4 to 9 feet apart in a roughly equilateral triangle. Having the three most frequently used areas in the kitchen situated near each other reduces unnecessary steps, optimizing workflow efficiency.
The concept of the kitchen triangle was created in the 1940s. At the time, the kitchen was solely used as an area for cooking. As such, it's no surprise that the kitchen triangle is especially useful in small closed and semi-closed kitchens.
Work Zones 
Over time, the function of the kitchen changed—modern kitchens now double as a dining area or a place to entertain guests. As kitchens became more multifunctional, designers allocated more space, giving rise to a design principle that can make better use of the space in open-plan kitchens: the concept of work zones. The said design principle divides the kitchen into areas devoted to a specific range of tasks, such as storing food, prepping ingredients, cooking meals and serving dishes, and groups the necessary tools and equipment accordingly. If you want to learn more about the pros and cons of the said design principles, it'd be a good idea to consult a general contractor.
Looking for experienced contractors in your area?
Owens Construction is one of the most experienced kitchen and bathroom remodeling contractors in the state, boasting nearly four decades of experience in the industry. To get started on your project, call us at (614) 846-1149 or leave us a message here.