A bathroom remodel is widely considered a sure-fire investment for your home. It's an area of the home where you can tell if money has been well spent and on top of improving functionality, also adds a certain aesthetic value to your home when done properly.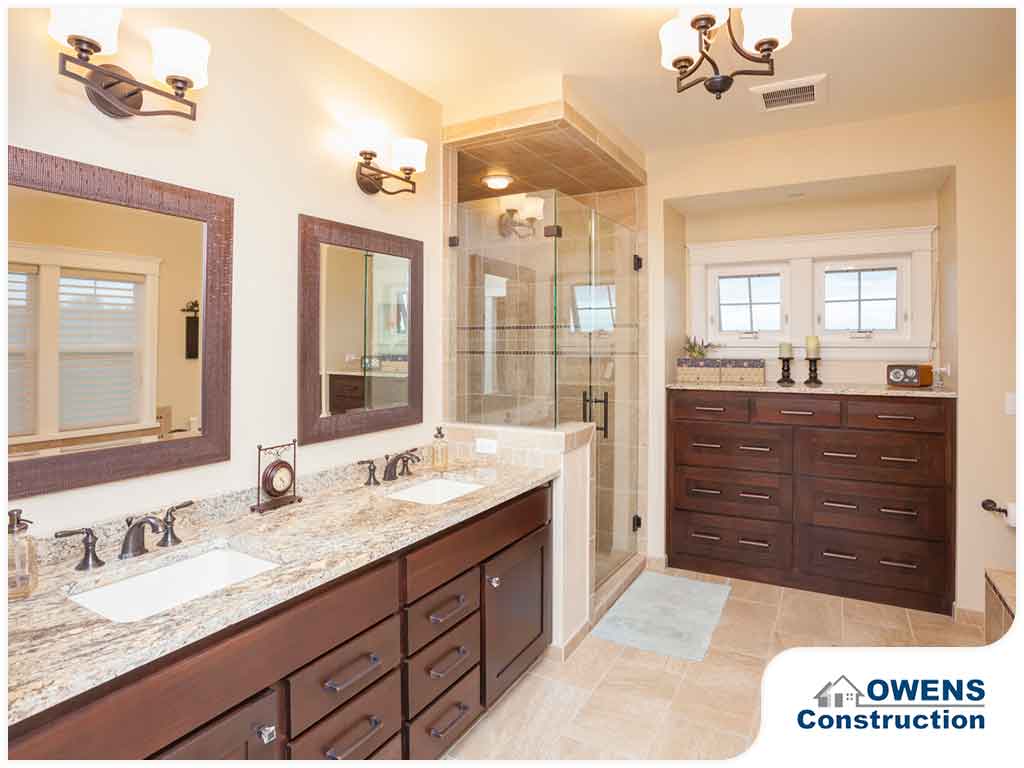 Owens Construction, your local general contractor, explains why a bathroom remodel is a worthwhile remodeling project to do.
It Increases Home Energy Efficiency
Remodeling your bathroom allows you to replace your old and inefficient fixtures with newer ones that are more energy-efficient. Replacing your old showerheads, for example, can help you save on lost water pressure if you switch to a more energy-efficient one.
Better Aesthetics
Dated countertops and old fixtures aren't just tacky, they also have a negative impact on the overall appeal of your bathroom. Updating these not only keeps them up-to-date and energy-efficient, it also makes the bath space a more comfortable place to be in.
Many bathroom remodeling contractors, including us, also recommend a bathroom overhaul if you want to boost your home's value through better aesthetics. Both the kitchen and bath are the first things people look at when buying a home. Even if you're not planning to sell your house yet, a bathroom remodel will give you a great return on investment.
You Can Add More Space
A remodel gives you the chance to add more space to your bath either by allocating more physical space or changing the existing layout. One of the most popular ways to do this is getting rid of old and cumbersome vanities with a more streamlined and modern one, or even just by adding more storage space within the bathroom.
As your local home improvement contractors, Owens Construction will make sure your upcoming bathroom remodel is done expertly and to your liking. Whether you're adding extra storage or expanding the bath, you can count on us to get the project done right the first time around.
Call us today at (614) 846-1149 or fill out our contact form to learn more.