Paying more attention to your ceiling can do wonders for your home. With the help of great remodeling companies like Owens Construction, you can create statement ceilings that can either complement your home's overall design or serve as design focal points themselves.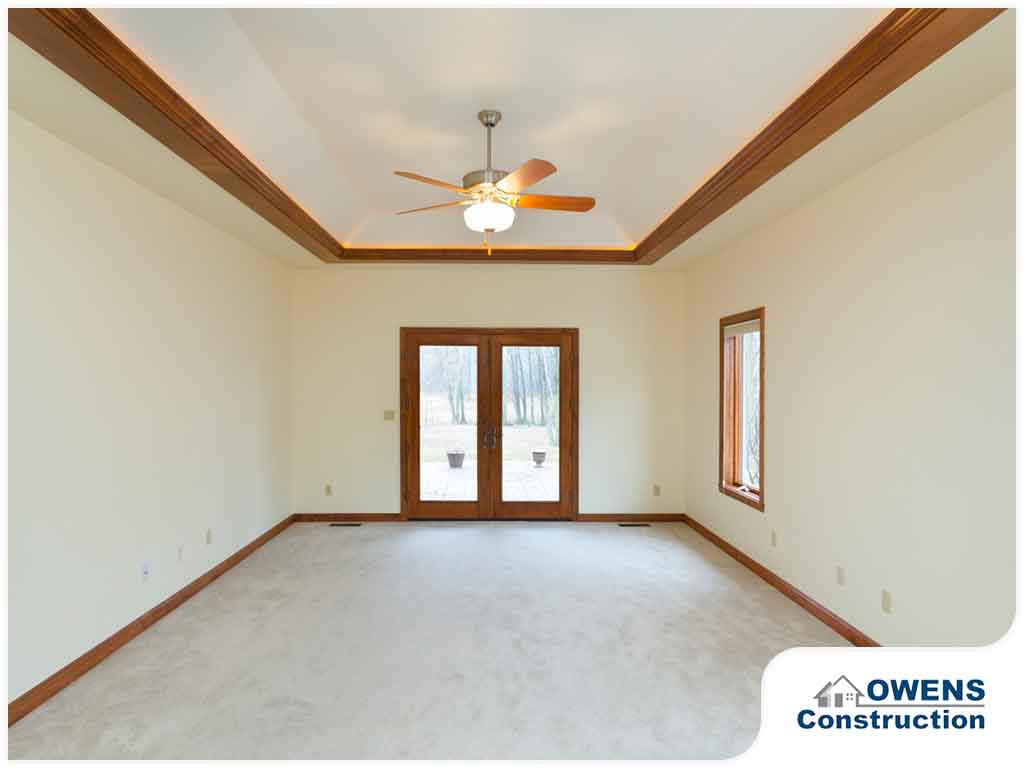 Let it Complement Your Walls
Commonly referred to as a "fifth wall", ceilings should be designed to complement, rather than be set apart from, all of a room's walls. Choose colors and patterns that won't make your ceiling stick out like a sore thumb. Keep in line with the architectural style your home was built in or inspired by.
Use it as a Design Focal Point
If you have a Contemporary style home, for example, you can have a ceiling painted in white or black and add either uniform beams across it or showcase sunken panels as coffered ceilings do. If you're working with a Modern style home, paint with solid hues and accentuate with narrow steel beams. Consult with reputable home remodeling companies like Owens Construction for best results.
Create a Stunning Lighting Backdrop
If you intend to use unique lighting fixtures, design your ceiling so it serves as a good backdrop for them. For instance, you can install an elaborate chandelier against a plain white or dark-colored ceiling. You can also choose to install several small lighting fixtures against a ceiling painted in an abstract theme or multi-colored geometric patterns.
Maintain your peace of mind as you make improvements in your home with the help of one of the top home renovation contractors in Ohio, Owens Construction. With decades of experience behind us and with a customer-centric approach in every project we embark on, your home can only end up greater in our hands. Call us at (614) 846-1149. You may also get in touch with us by filling out our contact form here.