The main advantage of building a guest house on your residential lot is having a dedicated space for your friends and family members when they decide to stop by. Many large and fully-functional ADUs or in-law suites are complete with a walk-in shower and tiny cooking area. When empty, your guest house can serve as a recreational room or home office. Plus, your resale value will considerably spike up. Long-term benefits are endless, so make sure you make the most of your guest house unit. Here are some tips from professional home improvement contractors to help you achieve that: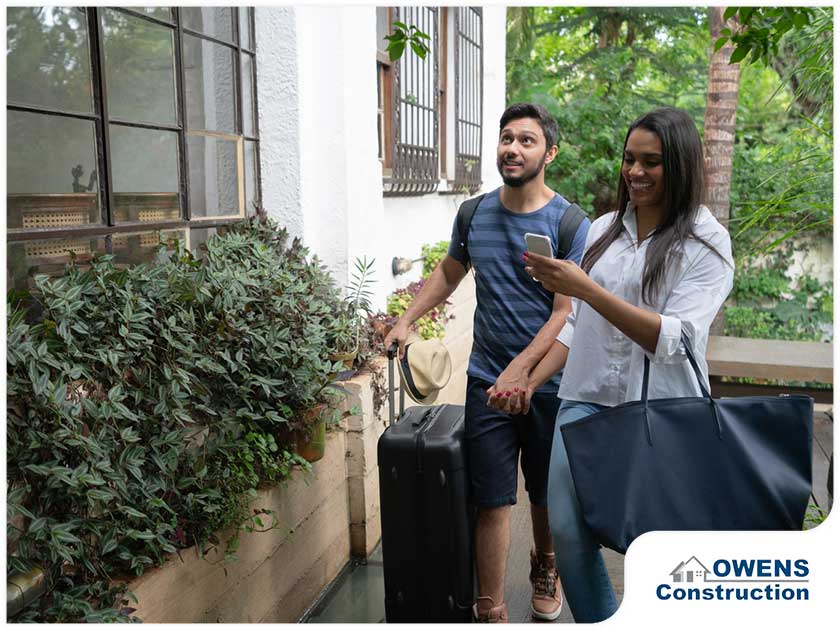 Think of Space
Keep the maximum number of potential guests in mind when building your home addition. Remember that it's always better to allot an extra room instead of having to deal with too little space. A good tip is to consider installing two twin beds rather than a single unit of a queen- or king-sized.
Add a Bathroom
If within your budget range, consider adding a small bathroom to your new guest house. This concept is particularly good for the convenience of your guests. Another benefit, according to bathroom remodeling contractors, is that you and your family will not see the need to share the common restroom or shower area with other people.
Plan the Storage
Instead of having large and space-consuming cabinets on the floor, plan your storage to go upward along a wall. There, you can place guest linens, towels, and even a basket of toiletries for your guests. In this way, you can maximize your square footage without compromising functionality.
Consider the Flooring
Carpets and rugs are comfortable, but they're not always the most guest-friendly, especially to those who have dust and pollen allergies. A tile or hardwood floor is a good choice and makes it easier to clean the area.
Planning on transforming your current home into your dream sanctuary? Owens Construction, a trusted general contractor, is here to assist you. We offer a wide range of professional remodeling services, such as home additions, kitchen and bathroom remodeling. Call our team at (614)846-1149 or fill out our contact form to start a conversation with one of our specialists.