Working from home has become the norm in the last decade, allowing for more flexibility. But how do you strike a good balance between function and aesthetics in the home office? You'll want the space to be comfortable, but not too comfortable that it's hard to get any work done. Owens Construction, one of the area's leading home remodeling companies, shares some handy design tips.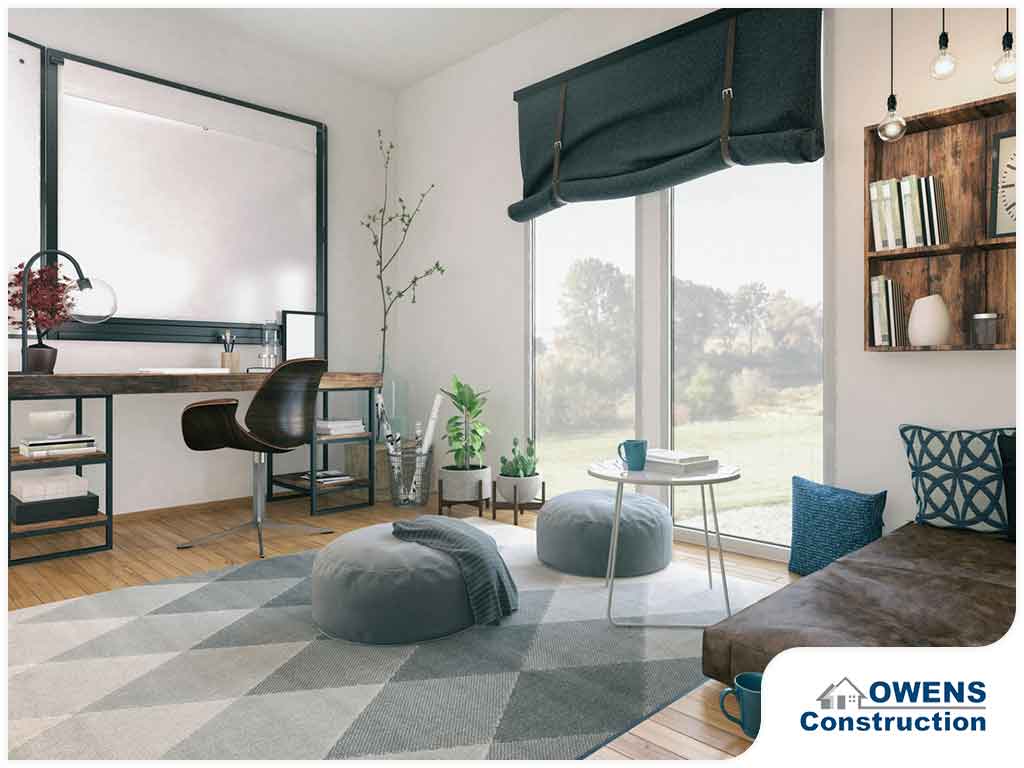 Choose a good spot. 
This means having enough space to be able to move freely and comfortably accommodate a desk, chair and other necessities. Avoid rooms where you'll be easily distracted, like the kitchen or living room. The most important thing is to establish a distinctive line between your living and workspace.
Get into the details. 
Now that you've chosen the perfect spot, it's time to decide the overall look of the space. Pick a color palette that can inspire productivity and increase energy levels. Hint: blue and green hues will definitely help for tasks that require some serious mental exercise. If the work is more physical, you might find that reds and oranges will be to your liking or yellow for the creatives. You can also consult Owens Construction, one of the top remodeling companies in the area, for other suggestions.
Invest in smart storage. 
Keeping a cluttered home office will just mess with your productivity, so why not invest in some great storage options? Add tall modular shelves, or get furnishings that can double as storage. You can even go for custom-built shelves or cabinets so you can better tie your storage with the overall design and color scheme of the room.
Don't overlook good lighting. 
Better access to natural light is a definite must in a home office. As much as possible, you'll want your home office to be lit naturally. This not only inspires productivity but offers many health benefits. If you're working at night, use a supplemental desk lamp or have recessed lighting installed.
Turn to Owens Construction, one of the most reliable home renovation contractors in the area, for your design/build needs. With our carefully thought out and designed plans, we can transform your home office so that it reflects your personal taste, while still allowing for greater efficiency. We serve the areas in and around Worthington, OH. Call us today at (614) 846-1149 or fill out this contact form to get a free estimate.