An in-law suite, also known as a granny flat, or accessory dwelling, is a type of home addition that's designed to accommodate loved ones staying in your property while keeping separate from the house itself. In today's post, the home improvement contractors at Owens Construction share everything you need to know about in-law suites.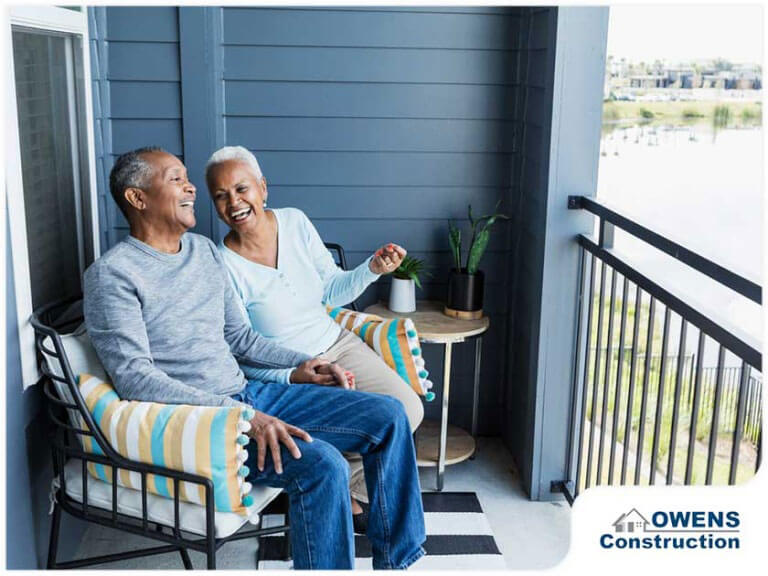 What Is an In-Law Suite?
In-law suites are home additions that, like guest suites, are intended to accommodate members of the extended family staying in the property. These home additions are more often than not used by in-laws, (hence the name), but can also be used to accommodate elderly family members. In-law suites can be built as a separate guest house or as an attachment to the main house, but with its own entry door. A separate access door that connects to the house may also be installed.
Benefits of an In-Law Suite
In-law suites provide more privacy compared to guest rooms. This can be an important consideration if the occupant has special accessibility needs, requires frequent rest periods, or if they simply want to keep to themselves. In-law suites are also ideal as accommodation for relatives staying for holiday gatherings.
While in-law suites have all the functionality of a full-size house, it's smaller in scale, and therefore won't require as much time and resources as building a house from the ground up. Codes and regulations are generally more relaxed on in-law suite building requirements, particularly in structure size and water meter requirements. If you're not sure how to begin designing your in-law suite, home and bathroom remodeling contractors like us can help.
Drawbacks of an In-Law Suite
Home additions are not without certain drawbacks that you should consider before making your decisions. In-law suites will consume a significant amount of energy, given that it has its own HVAC system, running water, and other utilities. If your loved one requires daily care, this will take up a good portion of your daily routine, in addition to maintenance tasks such as cleaning, gutter cleaning, and roof inspections.
Owens Construction is the leading general contractor serving the northern Columbus area. Give us a call at (614) 846-1149. You can also fill out our contact form to schedule an appointment.