Bathrooms aren't just all about function. You can get creative and design the space to your personal style and taste.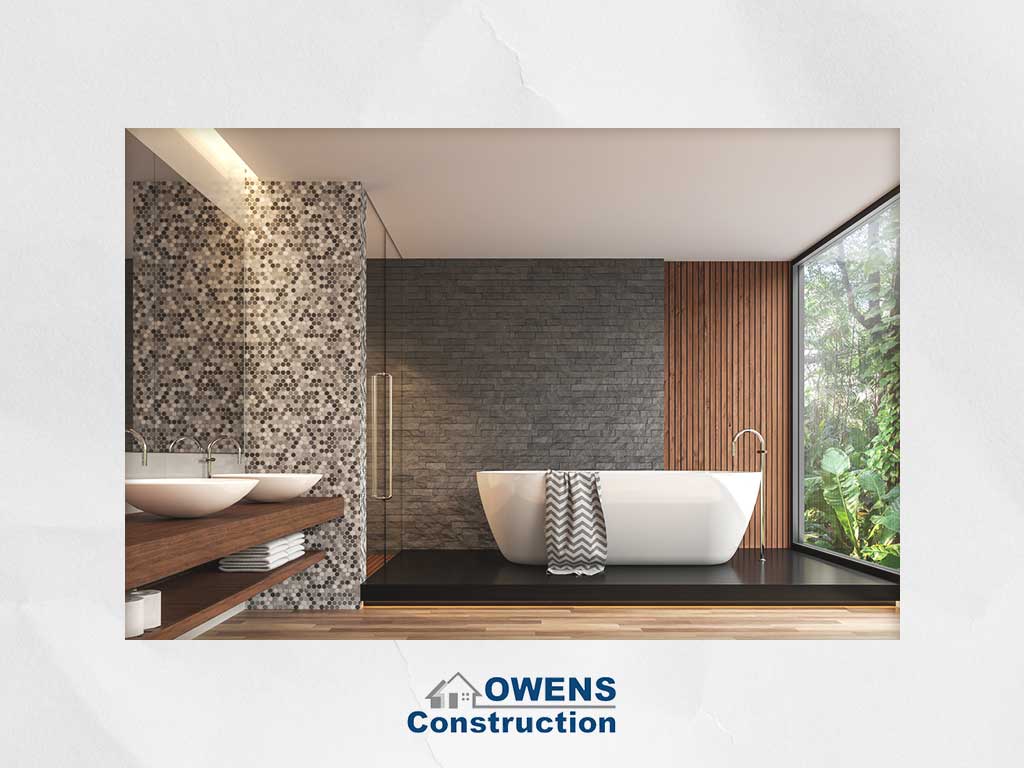 In today's post, one of your leading home improvement contractors, Owens Construction, discusses some of the biggest bathroom trends of 2019.
1. Go Black – Grey has been widely used in the past years, but bold black bathrooms are gaining more popularity these days. Using darker colors in your bathroom can make your space look more elegant. The matte black finish is most popular in light fixtures, mirrors, and vanities.
2. Exposed Shower Plumbing – Exposed shower plumbing beautifully complements with white marble surfaces.
3. Pewter and Gunmetal – These colors aren't as striking as black or as distinct as gold but they add texture and depth to fixtures. At Owens Construction, our bathroom remodeling contractors will make sure you have the best bathroom style for your home. We will help you design a beautiful, functional and relaxing space.
4. Statement Walls – Make your powder room stand out more with patterned wall prints with bold, bright hues. Tile statement walls can also spice up your shower area.
5. Artwork – A sophisticated photo or artwork can set the tone and mood of your bathroom. Large artworks can give the space a dramatic focal point.
6. Statement Mirrors – Instead of your usual round or rectangular mirrors, choose ones with unique frame shape to make your vanity look more stylish.
7. Invisible Shower Walls – Glass screens and frameless doors can make your shower walls less noticeable. They can also make the room bigger and brighter.
Hire a general contractor who can help you with every aspect of your remodeling project like Owens Construction. We have expertise in the newest design trends, structural engineering practices and product specifications. Call us at (614) 230-0994 or fill out our online form to schedule an appointment.