A home addition is a good way to extend your home's living space, or make use of spaces such as the attic. In this blog, the home improvement contractors at Owens Construction share some important things you need to know before building a home addition.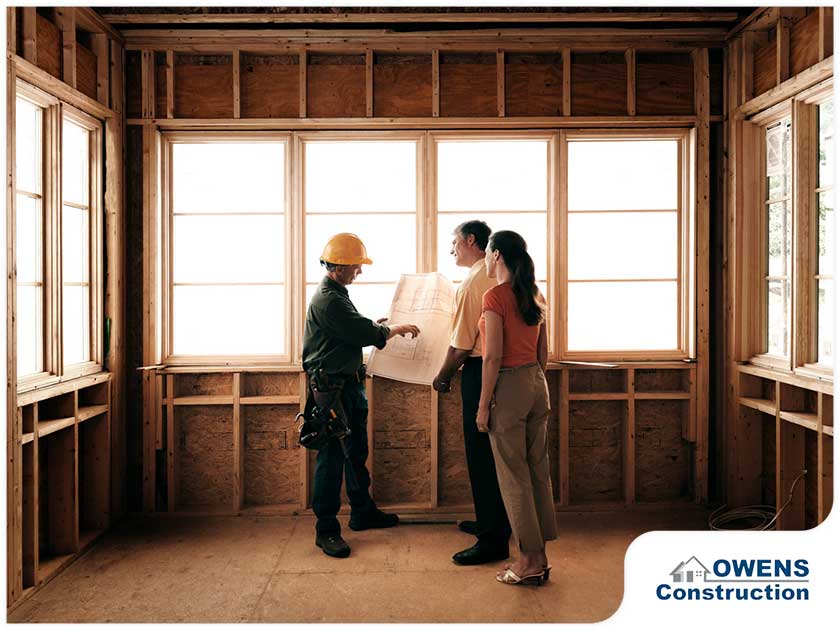 Do You Really Need a Home Addition? — Home additions solve the need for more space. But before you commit to a home addition, ask yourself if you have exhausted other solutions. Try decluttering your things, getting rid of things you don't need, and see how much space that gives you. Perhaps you're using a room for storage; see if you can repurpose that room for your needs. In addition to freeing up space in your home, selling off items you don't need can help make some extra cash.
Choose Your Contractors Carefully — A home addition requires precision work, therefore you have to take care in choosing the contractor for your project. Interview three to six local contractors, look up the services that they offer, and make sure that they have actually worked on home additions. Not all remodeling contractors offer such services. Narrow it down to three contractors at the most before you ask for bids or estimates.
Don't Be Swayed by the Lowest Price — You're bound to receive competing bids for your home addition. Don't make the mistake of choosing a contractor just because they offered a low bid. Good bids will be generally priced within the same range, so it's not like you'll get a "good deal" by saving on a few dollars. Instead, focus on choosing a general contractor that checks most, if not all, of your home addition requirements.
Home Additions Are Essentially Mini-Houses — Home additions need to have most, if not all, of the amenities your home has. Unless it's attached to the main structure, a home addition will need its own foundations, plumbing, and electrical system, as well as HVAC, insulation, and windows. In addition to the cost differences (versus converting a room), local building codes and permit requirements will be factors that you should consider.
Looking for home addition and bathroom remodeling contractors? Call Owens Construction at (614) 846-1149 or fill out our contact form to schedule an appointment.