No two homes have the exact same renovation cost. However, old homes tend to have a significantly higher remodeling price tag compared to similarly-sized but recently-built ones. In today's post, the bathroom remodeling contractors at Owens Construction discuss the factors that go into the cost of renovating an old home and why it shouldn't discourage you from doing so.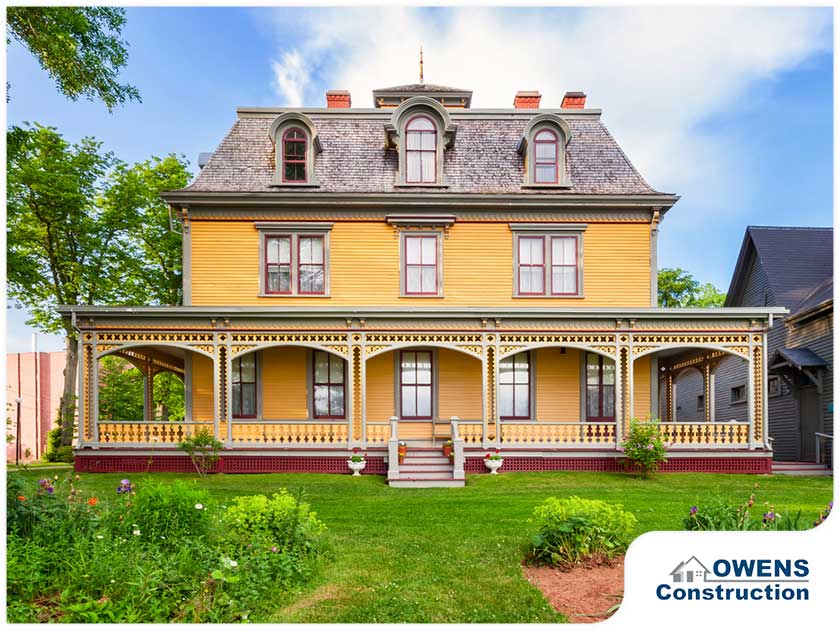 Why Renovate an Old Home?
Unless you own a historic property, you're probably wondering, why bother renovating an old structure?
There are many reasons why renovating older homes are worth the cost. Fixer-uppers can generally be had at a good price, they tend to be located in good locations, and, if properly maintained, have durable structures. Old homes also tend to have more fidelity to their architectural styles, which gives them a more authentic touch.
Factors That Affect the Costs of Renovating Old Homes
The following are the factors that affect old home renovation. When considering these costs, it's important to note that working with good home improvement contractors can help you find creative solutions that will help manage remodeling costs without sacrificing quality.
Code Compliance — Older homes are built to the building codes of their time. As these standards are updated, old homes tend to be left behind. Old homes that are non-compliant with current building codes will require more structural work, which means additional material and labor.
House Foundations — When inspecting an old house, keep an eye out for signs of settling, such as unevenness in the foundation walls, major cracks on the concrete floors, or entry doors that swing shut by themselves or are difficult to open and close. Fixing these foundation issues can add to your total renovation cost.
Hazardous Materials — If the house was built before the 1980s, chances are it may have asbestos and/or lead in the paint, insulation, and plumbing. These components will need to be removed by trained professionals. Inhaling dust from removing asbestos components can lead to lung problems, while exposure to lead can be harmful especially to children.
Owens Construction is the premier general contractor serving communities in Columbus. Give us a call at (614) 846-1149 or fill out our contact form to schedule an appointment.