A whole-home renovation takes a great deal of planning. While your remodeler will do all the heavy lifting, understanding the process can help you keep your project on track and avoid surprises. In today's post, local home remodeling company Owens Construction shares the things that should be included in your whole-home renovation checklist.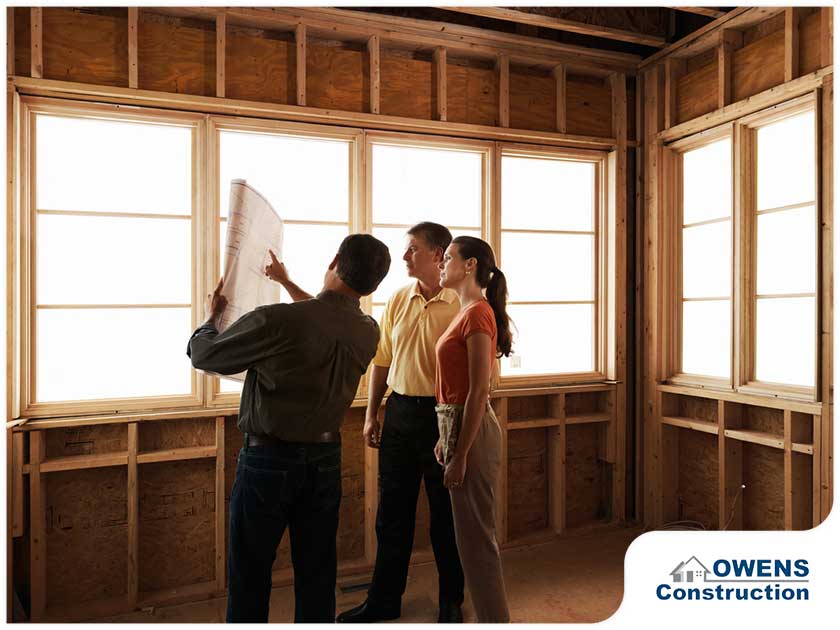 House Structure
Before any renovation can begin, it has to have a sound structure. You don't want to start a whole-home remodel only to have everything torn out because the house's bones needed mending. The following parts need to be inspected and repaired if needed before any remodeling can be done:
House Foundations — The house foundations need to be checked for settling and waterproofing issues, and repairs need to be prioritized. Problems with the gutters at the roof relate to foundation problems, in that excess moisture near the house foundations contributes to settling.
Exterior Walls — This includes siding, insulation and framing, as well as entry doors and windows. Even if your remodeling plans involve mostly interiors, your remodeling contractors need to make sure that the walls they'll be fastening components to are structurally sound and properly insulated.
Roofing — As with exterior walls, roofs need to be in good condition. It doesn't have to be a brand new roof, but it shouldn't exhibit problems like leaks and poor insulation.
Plumbing and Electrical — Old plumbing and electrical systems may need to be updated to make them code-compliant.
Space for Waste Material
Demolition will generate a lot of waste material. Your remodeler will need space in the yard or garage to place one or two dumpsters to hold all of this waste. Your remodeler will also need the space to store materials in.
Stay Out or Live In?
Early on during the planning process, you must decide whether you have to stay out or live in while remodeling is ongoing. Each has its own pros and cons: staying out can shorten remodeling time frames and you won't have to deal with the dust and debris. Living in lets you keep an eye on the project and be available in case you need to sign off on critical decisions.
Owens Construction is your leading provider of kitchen renovation and other home remodeling services. Give us a call at (614) 846-1149. You can also fill out our contact form to schedule an appointment.