Remodeling projects rely heavily on the funds you set aside. That's why it's vital to always have a fixed budget beforehand. But although they are often assigned at the start of a remodeling project, budgets can and often do balloon due to hidden costs, especially those that involve remedying previously hidden problems. Knowing these hitches can appear anytime, it's best to have contingency funds at hand. Your trusted general contractor, Owens Construction, discusses these hidden costs.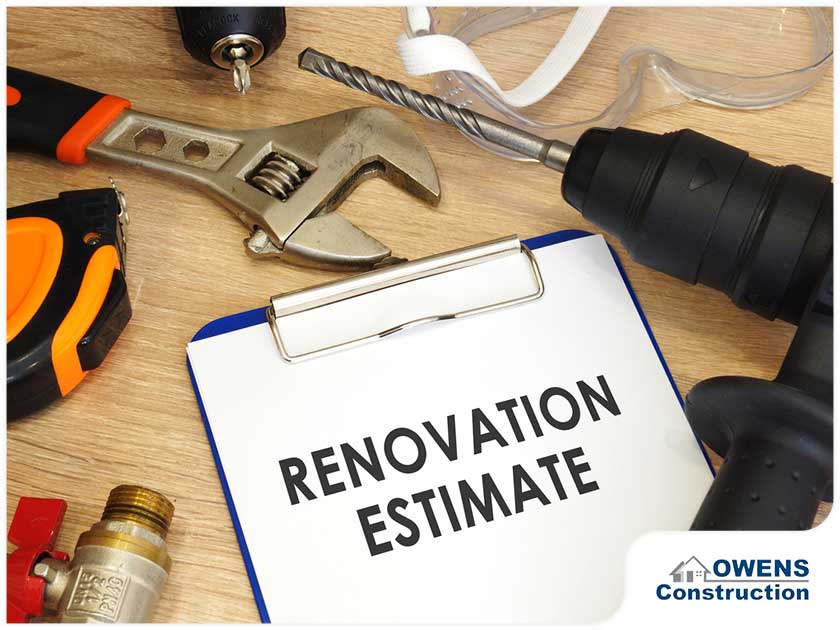 Debris Disposal
When doing major structural changes to your home, you'll end up with a lot of debris that you've got to trash. Yet, municipalities regulate the types of waste acceptable for curbside disposal. As such, you'll need to hire a vehicle, rent a dumpster, or recruit a company to remove the debris for you at an added cost.
Surprise Problems
Some problems only appear when work actually begins. They include mold, water damage, rot, insect destruction, lead contamination, and asbestos. They cause exposure issues and even add to costs of fumigation or waste removal. Your home improvement contractors can work on these issues.
Shelter Away From Home
A temporary shelter during the project is often overlooked. If your house becomes uninhabitable, you'll need to stay elsewhere. This could mean the added costs of spending your nights at a hotel. You might want to keep your children and pets away from the noise and dust of remodeling. Make sure you set a budget for babysitters, pet sitters, or out-of-the-house activities for them.
Landscaping Damage
Extensive remodeling very often results in damage to landscaping. Having workers always walking to and from their vehicles is bound to mess up your lawn. It's going to need an overhaul after construction is complete. After all, it's not a mere bathroom renovation by bathroom remodeling contractors.
Owens Construction does major home remodels every day. Knowing that there may be some hidden fees in home remodeling can help you prepare your budget. Our team will help you plan for the various costs that come during home renovation projects. We provide services to homeowners throughout Central Ohio, including Columbus. Call us today at (614) 230-0994 for a free consultation.